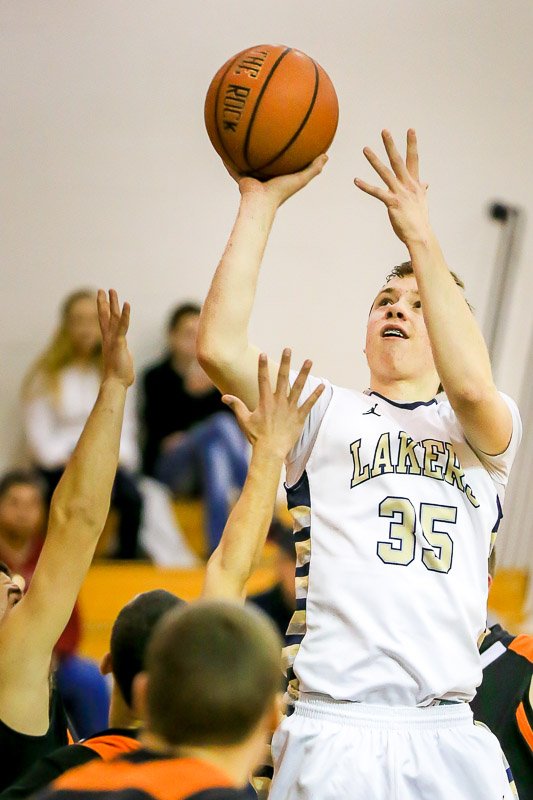 Skaneateles guard Bobby Leslie (35) goes up for a one-handed shot in Friday night's game against Phoenix. Leslie led the Lakers with 18 points as it beat the Firebirds 62-58 to improve to 8-4 on the season.
Stories this photo appears in:
Lakers move to 8-4, hold off contending Firebirds
Maybe the worst thing that could have happened to the Skaneateles boys basketball team, in the wake of its impressive 64-45 win over visiting Bishop Grimes on Jan. 10, was to wait eight more days before taking the court for its next game. Yet that's exactly what the Lakers had to do, and it met that challenge, turning back another quality OHSL Liberty division foe Friday night with a 62-58 victory over Phoenix.