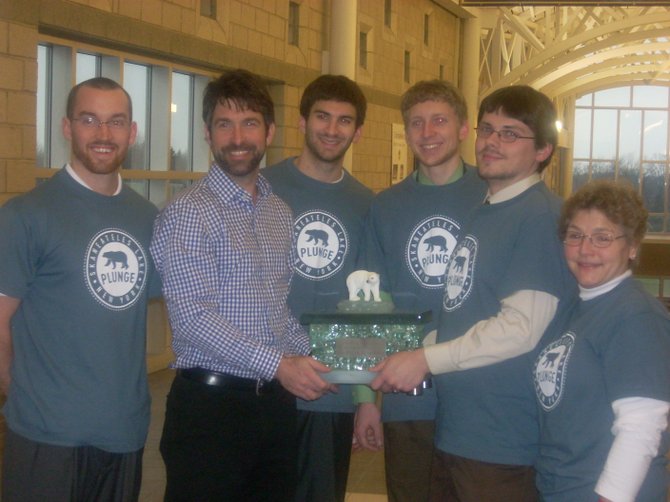 Todd Marshall, President of the Skaneateles Polar Bear Club, awards the Polar Bear Trophy to team "Brain Freeze" (from left to right) Brian Sevey, Mike Mistretta, Dan Kurzen, Justin Suhr and Mary Blum. The team raised $1,250 for SAVES, Skaneateles Fire Department and Skaneateles Education Foundation.
Stories this photo appears in:

Team "Brain Freeze," composed of teachers and faculty from Skaneateles High School was awarded the Polar Bear Trophy last week for raising the most money for charity for the Polar Bear Plunge at Winterfest. They raised $1,250.