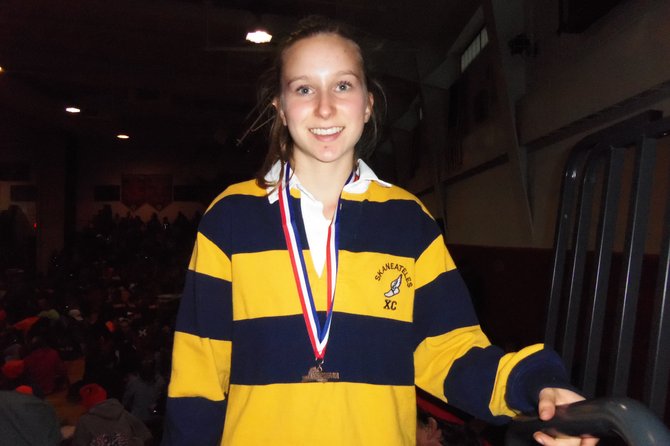 Skaneateles girls cross country freshman Kaitlyn Neal with the medal she won as a result of her eighth-place finish in last Saturday's state Class C championship meet at Elma Meadows. Neal finished in a time of 19 minutes, 18.9 seconds.
Stories this photo appears in:

Laker freshman rises to eighth place at state Class C meet
The Elma Meadows 3.1 mile race course near Buffalo has seen a lot of cross country races in the past three decades, but none as fast as the state championships held on Saturday.