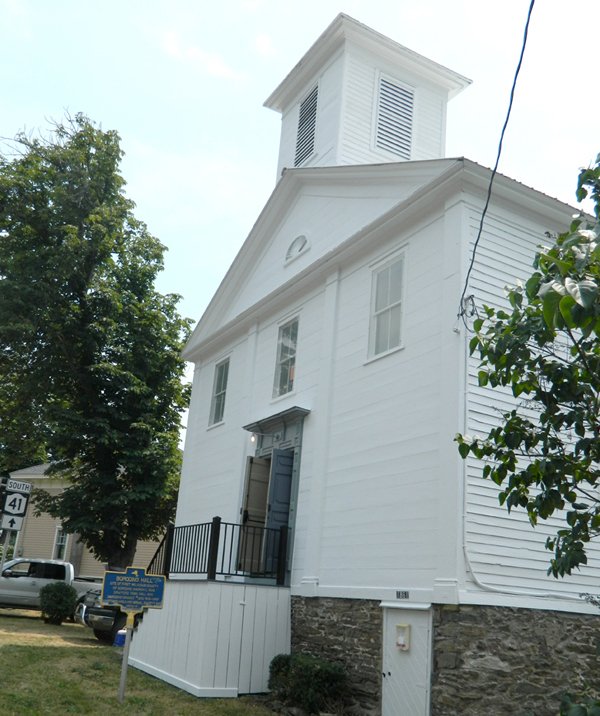 Borodino Hall, located the four corners of Borodino, is nearly 200 years-old and has been undergoing renovations since 1997. Recently, it received a new paint job paid for by an anonymous donor.
Stories this photo appears in:

Anonymous benefactor, group of Welch Allyn volunteers help historic building remain viable
The Spafford Area Historical Society, which has been working for more than a decade to renovate and restore the historic Borodino Hall at the four corners in Borodino, has recently received some much needed — and somewhat unexpected — help from members of the local community. Employees of Welch Allyn volunteered their time to rebuild the deteriorated stage area of the hall while an anonymous benefactor recently paid for a complete exterior paint job on the building.