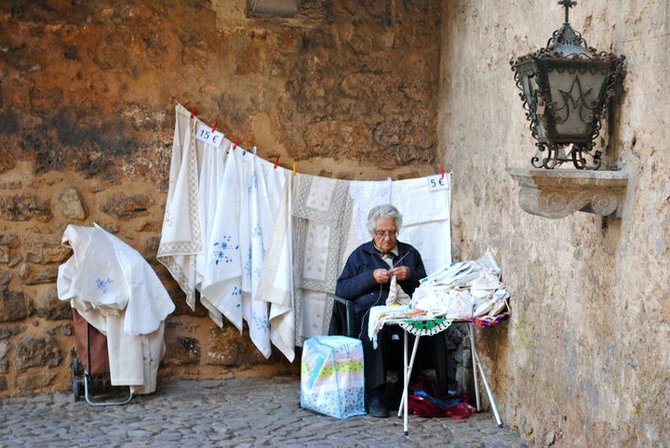 An old woman who sits just within the massive stone walls of the town of Obidos knits doilies, tablecloths, napkins and other items -- and has been doing it in that spot for years.
Stories this photo appears in:

The simpleness of Portugal and the quietude of Skaneateles
It never ceases to amaze me how differently humans throughout the world live their lives. I am yet again pondering this truth after returning to America from a couple of weeks abroad over the holidays. My husband and I traveled to Portugal, via Madrid, Spain, to be with my family where they live in a small village in the hills surrounding Lisbon.