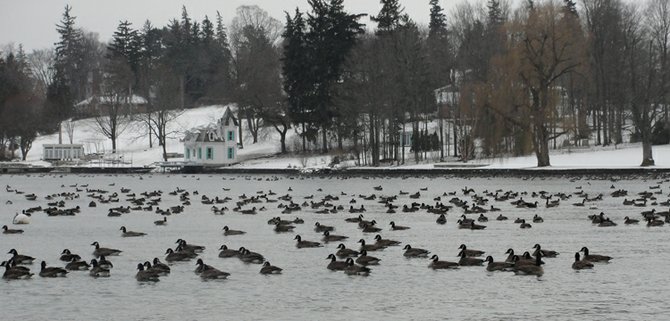 A gaggle of Canada Geese along the West Lake Street side of the lake
Stories this photo appears in:

The Canada Goose — or geese, if there's more than one then it's a flock — are still here. Usually gone just before Dickens Christmas starts, they haven't gotten that inborn migratory memo yet. Anyone who lives along the northern shore of the lake has no doubt heard them.