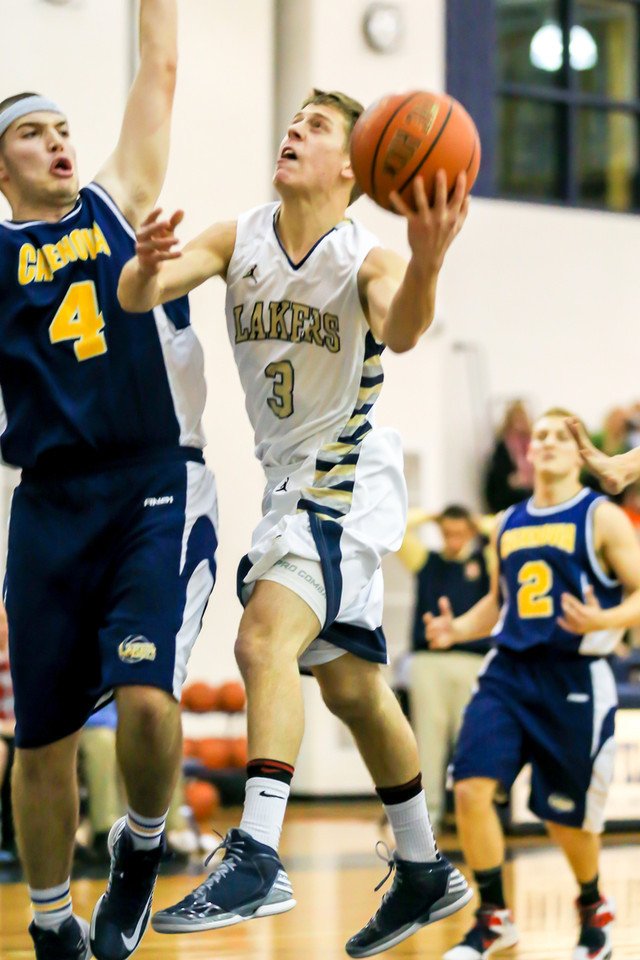 Skaneateles guard Alex Brownlee (3) goes up for a shot, closely guarded by Cazenovia's Jeff Dewan (4), in last Friday's game, won by Skaneateles 52-40.
Stories this photo appears in:

Eppolito's late surge helps Lakers to fifth straight win
A near-perfect start and near-perfect finish helped the Skaneateles boys basketball team cover up all the ugly stuff in between. By topping Cazenovia 52-40 Friday night in the latest clash of Laker sides, Skaneateles won its fifth consecutive game, making the team's 0-2 start seem like it happened months, and not weeks, ago.