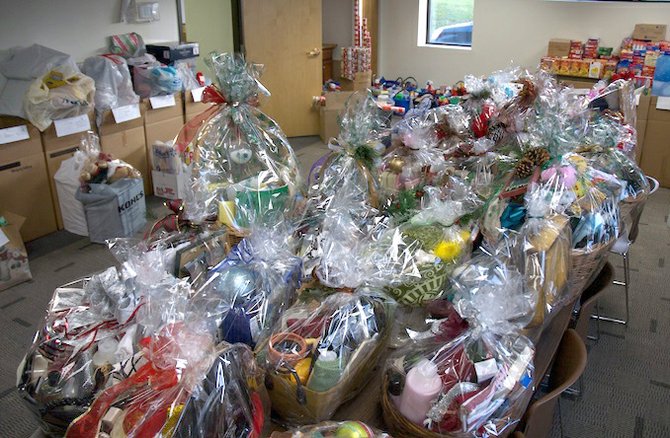 Just some of the holiday baskets created by Skaneateles Outreach and shared with local community members.
Stories this photo appears in:

One of the places where the holiday spirit shines brightest in Skaneateles is in the Skaneateles Outreach office, where donations stream in from all over the community at this time of year. Outreach is dedicated to assisting local residents who are experiencing difficulties and need assistance, and this year it will serve 120 dinner baskets and be the secret Santa to some 32 families during the holiday season, said Jacque McConnaghy, who is outreach co-coordinator along with Pat Snyder.