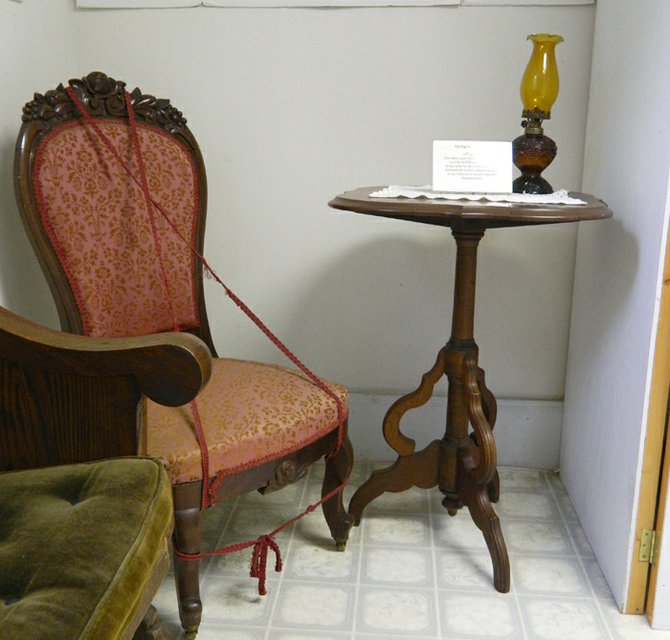 Former First Lady Mary Todd Lincoln sat at this "tipping table" with Spiritualist medium Mary Andrews in Moravia in 1872. Mrs. Lincoln had been a devotee of Spiritualism since 1862, and believed she could speak with her dead children and assassinated husband.
Stories this photo appears in:

Skaneateles and its surrounding towns and villages are known to hold numerous treasures of historical significance, both local and national, but some historical societies are more well-known than others. One of the more obscure repositories in the Skaneateles area is in Moravia, where treasures relating to President Millard Fillmore and First Lady Mary Todd Lincoln are currently on display.