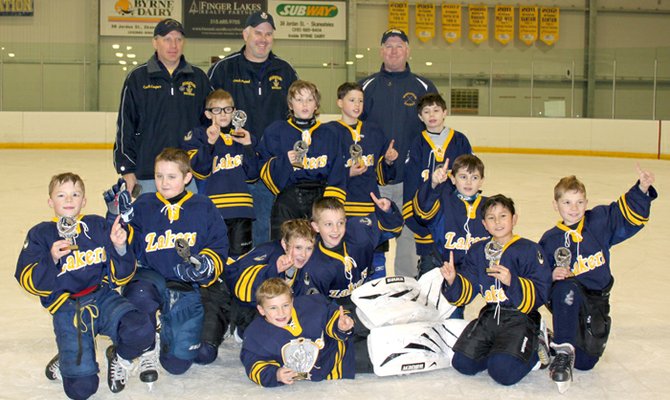 Players are from left to right, bottom row: Garrett Krieger, Izaiah Canino, Kiernan Proud, Adam Casper, Austin Black, Cole Kennedy, Nelson Jones IV, and Cameron Lowe. Second row: Ty Hylwa, Stephen Matro, Matt Gagnon and Keegan Ferris. Asst. Coaches, Jeff Casper and Dave Proud. Head Coach, Keith Krieger.
Stories this photo appears in:

The nine- and 10-year old Lakers participated in their home tournament Dec. 7 through 9.