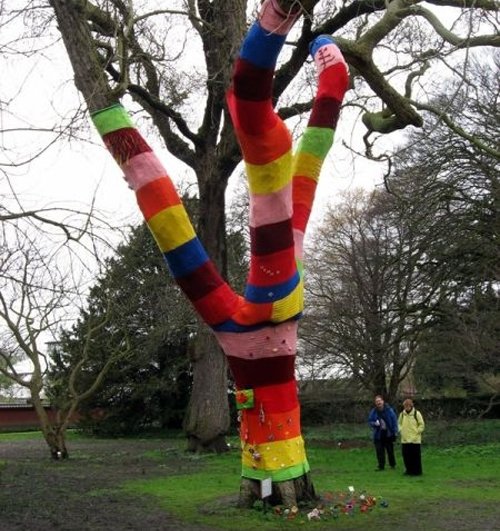 This tree covered in a multi-colored crochet is an example of what Imagine Gallery intends to do next week for the opening of its fiber art exhibit.
Stories this photo appears in:

With fall fastly approaching, Imagine Gallery of Skaneateles will present "Wearable, Warm and Wonderful," a new and improved fiber art exhibit as part of Skaneateles's First Friday Art Night. Imagine Gallery will showcase a never-before-done "yarn bombing art installation," which will feature an exterior yarn decoration of a bench, lamppost and tree outside the shop.