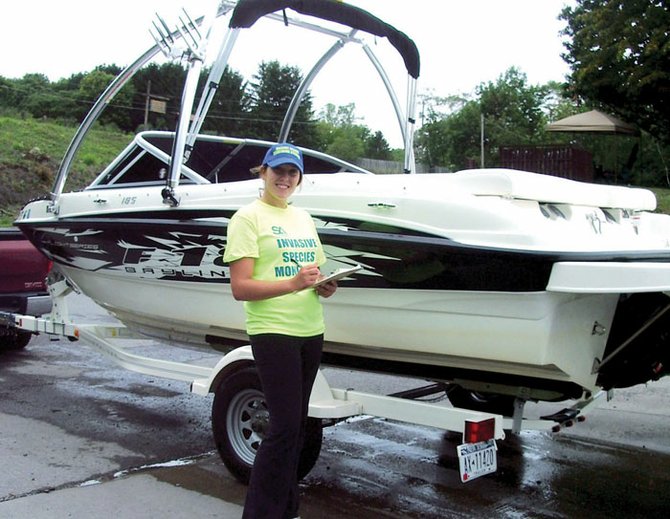 Rachael DeWitt, SLA Invasive Species Monitoring Steward, checks a boat for invasive hitchhikers before it is launched into Skaneateles Lake. The stewardship program was launched by the SLA this summer with cooperation from the Skaneateles Town Board. The David "Lee" Hardy memorial Fund will help the SLA pay for the program and other education efforts.
Stories this photo appears in:

The Skaneateles Lake Association recently received a $10,000 donation from the family of a deceased local man who loved the lake and would have wanted to help preserve its purity and character. The money, officially called the David "Lee" Hardy Memorial Fund, will be used for education and stewardship programs to help keep invasive species out of Skaneateles Lake.