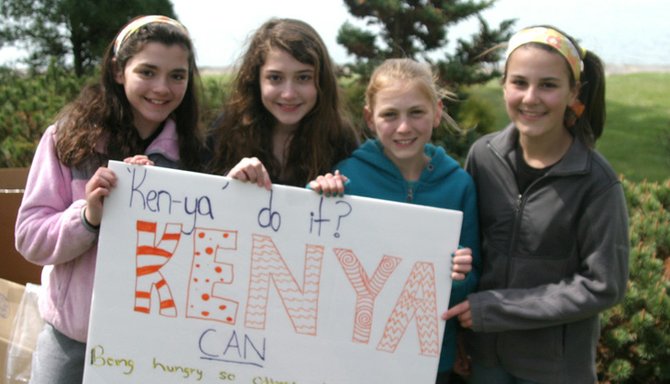 30 Hour Famine participants, from left, Isabelle Habersteck, Victoria Nicholson, Mikaela Terhune and Emma Goodell pose in front of cardboard boxes they used to build a shelter in Thayer Park.
Stories this photo appears in:
What would motivate 42 teenagers to come together on a weekend, stop eating and spend their time learning about world hunger and how they can help? "It feels good to do something for people less fortunate than us," said Mikaela Terhune.