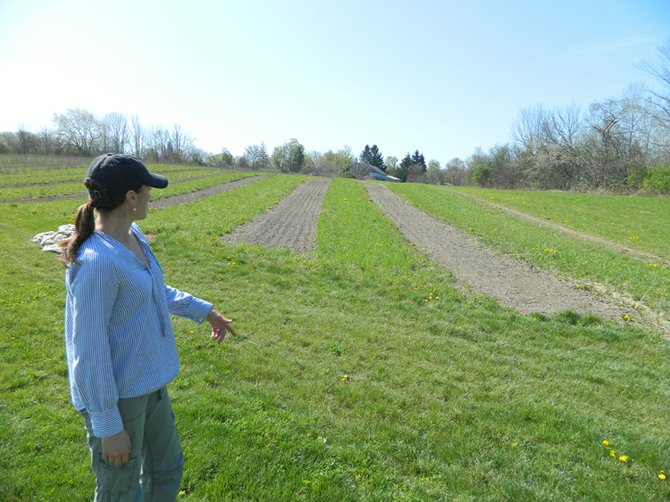 Rebecca Malcolm, left, points to strips of peas planted in the farm's 10-acre field.
Stories this photo appears in:
Mother Nature can be a fickle overseer for farmers, as evidenced by early April temperatures up near 80 degrees but snow this past Sunday night. "We always joke that Mother Nature runs the roost, but this year everything looks pretty good so far," said Richard Malcolm, owner, along with his wife Rebecca, of Schoolhouse Farms in Borodino. The Malcolms, who farm mostly by hand on about 15 acres of land on Rose Hill Road just off the four corners of Borodino, currently are planting and preparing not just for the upcoming growing season but also for their third year offering a Community Supported Agriculture program.