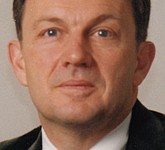 Bob Ross, of Auburn, passed away on Sept. 19, 2015. He leaves behind his college sweetheart, wife and partner for 48 years Shari (Sharon Laida), daughters Heather Ross and Stacie Ross, granddaughter, Madison Rice, his brother Larry Ross (Margie) and ...
Ruth Kovar Bishop, 93, of Piedmont, Sc, formerly of Skaneateles died Wednesday, Sept, 23, 2015. She was a member of Holy Trinity Lutheran Church in Skaneateles, and had been active in several of the church's organizations. She was a cahier ...
On the morning of Sept. 15, 2015, Richard "Dick" Allen Updike passed away in Syracuse, due to complications from his advanced stage of Alzheimer's disease. Richard was born in Groton, NY on Oct. 28, 1937. He was the first son ...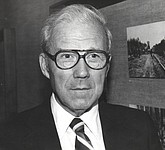 John Jakob Sutter, 96, of Jamesville, passed away Sept. 6, 2015, after a life well lived. Born in Muttenz, Switzerland, he came to the U.S. in 1949 and resided many years in Skaneateles. A civil engineer, Mr. Sutter worked for ...
Douglas C. Cormack, 67, of Spafford, passed away Sunday, Sept. 20, 2015, at home surrounded by his family. Born in Rockville Center, N.Y., to the late Robert and Lillian Cormack, Doug was a member of the Borodino Fire Department. Doug ...
On Aug. 7, 2015, renowned portrait artist Scott W. Griswold, Sr., of Wellsboro, Pa.passed away at 96 years of age. He also lived in Ocean City, Nje, and Ocala, Fla. After earning a degree in fine arts from Syracuse University, ...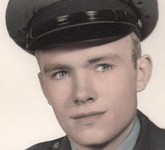 Glenn A. Cottrell, 84, of Elbridge peacefully passed away Aug. 30, 2015 at Crouse Hospital after a short illness. He was born on Jan. 29, 1931 to Glenn and Inez (Foster), in Homer, N.Y., where he also graduated from high ...
Helen Fiermonte, 80, of Frances Street Auburn passed away Sunday Aug. 2, 2015, at Matthew House of Auburn with her family by her side. Helen was born in Auburn on Aug. 18, 1934, and was the daughter of the late ...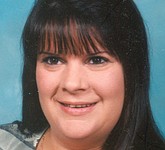 Patricia J. "Patty" (Fillingham) Hamilton, 52, of Elbridge, passed away on Monday, Sept. 7, 2015, at home with her loving family by her side. She was predeceased by her father Richard "Dick" Fillingham of Jordan. Patty is survived by her ...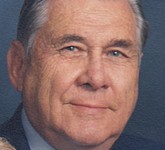 F. Robert Gilfoil, Jr., 99, passed away in Delray Beach, FL, on Sept. 1, 2015. Bob was born in Syracuse in 1916. He was a graduate of Nottingham High School and then attended Syracuse University. He received a bachelor's degree ...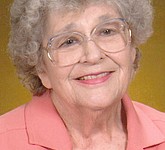 Borodino
Mary Louise (Waldorf) Osborne, 89, of Borodino, passed away Aug. 27. She was born June 8, 1926, in Hinsdale, Ill., to Lynn (Pappy) and Louise Waldorf. She lived in many college towns with her family during her father's college football ...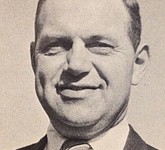 Marcellus
Earl A. Hudson, 90, of Marcellus and formerly of Camillus, died at home Wednesday, Aug, 26, with family by his side. Earl was a farmer all his life. He began working with his father and family at the A. W. ...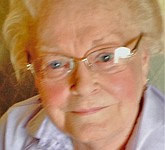 After a long and wonderful life, Paula "Polly" Coveney Sylvester was reunited with her predeceased husband (John) and son (John), on Aug. 24, 2015. Polly spent her youth in Fredericton, NB, Canada where she was the darling of her high ...
Declan J. Dargan, 81, died Thursday, Aug. 20, 2015, with his wife of 48 years at his side. Declan was born in Dublin, Ireland, but resided with his family for 40 plus years in Skaneateles. In his career of selling ...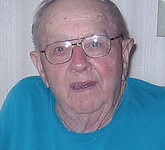 Robert (Bob) Van Holtz, 95, of Skaneateles passed away suddenly on Sunday Aug. 16, 2015, at Auburn Community Hospital. He grew up in Mottville and lived most of his life in Skaneateles. He was in the Army (in the medical ...