Terrance A. "Buck" Lee, 59, of Skaneateles, passed away unexpectedly May 16, 2015. Buck worked as a carpenter for over 40 years. He loved tinkering in his barn, gardening, studying his Bible and enjoyed his tractors. Surviving are his wife ...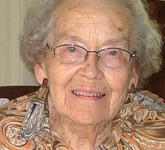 Jean Burr Joy, of Skaneateles, died May 7, 2015 in Auburn. Mrs. Joy was born April 27, 1916, in Elba, N.Y. She attended Elba Central School and was valedictorian of the class of 1934. She graduated with honors from the ...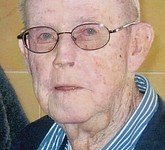 Carl Teahan, 96, of Baldwinsville, formerly of Skaneateles Falls, passed away peacefully Sunday, April 26, 2015, at the VA Medical Center in Syracuse. Carl worked as a night foreman for Hood Dairy (Empire Cheese) in Hartlot, N.Y., for many years. ...
Patricia Diane Trott Wade, 76, of Acworth, Georgia passed away peacefully at home on Friday, April 24, 2015. We know she is in a better place now, without pain or suffering. Pattie is survived by her son Steve Trott (Kathy) ...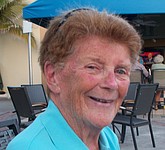 Jane Mooney Dove, 83, of Skaneateles, died April 21, 2015, surrounded by family. Jane was born Sept. 30, 1931, to J. Gregory and Marion H. Mooney. She graduated from Skaneateles Central School, where she was a cheerleader and lacrosse player, ...
Frank Alfred Pitman, 96, of Skaneateles, passed away April 22, 2015, at Francis House in Syracuse after a short illness. Frank was predeceased by his wife of 59 years, Margaret Alva Score Pitman and a daughter, Gail Frances Pitman Yaus. ...
Bertha Kaplan Segal, 89, of Tucson, AZ, passed away on April 11, 2015. She was born on May 20, 1925, to Russian immigrant parents in Gouverneur, N.Y. Bertha is survived by her three children, Dr. Robert Segal (Anne) of Tucson, ...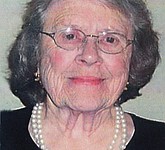 Barbara Ferrell Tincknell died March 28 at the age of 100 after a long and fulfilling life. She was born Dec. 1, 1914 to Harry and Ethel Servis Ferrell. Barbara was preceded in death by her husband, Metford (Jim) 1984; ...
Arlene L. (Mackes) Schaffer, 94, of Skaneateles Falls, died April 10, 2015. Born in Kunkletown, PA, daughter of the late Simon P. and Elsie M. (Christman) Mackes. The wife of the late Roland A. Schaffer. She has lived in Skaneateles ...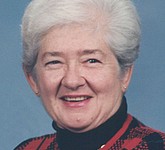 Dora R. Birks, 86, of Camillus, passed away Monday, March 30, 2015 at home. She was born in Syracuse to Chester and Josephine Rifenbary in 1928. Dora graduated from Nottingham High School and Syracuse University College of Home Economics. She ...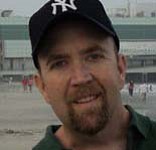 Jacob R. Walters, Sr., 42, of Marietta, passed away Friday, March 27, 2015, at home. Born in Syracuse, he was a graduate of Onondaga Central Schools and his last employment was at Hand Held Products in Skaneateles Falls. Jake was ...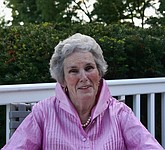 Mary Elizabeth McCarthy O'Leary (Marybeth), 86, of Skaneateles, died peacefully at home on April 1, 2015. Marybeth was the daughter of Mark McCarthy and Elizabeth McLaughlin McCarthy, who owned McCarthy's Seafood Restaurant, a family restaurant open for over 100 years ...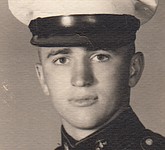 Frederick George Covert, 73, died Friday, March 27, 2015, at Upstate University Hospital surrounded by his children. He was predeceased by his beloved wife Joan Lockwood Covert, parents Chester W. and Helen Sweet, and brother Richard. He is survived by ...
Carolyn L. Splane, 78, formerly of Skaneateles died March 26, 2015. Carolyn was a bus driver for Skaneateles Schools and Onondaga Central School for many years. She was a member of Borodino United Methodist Church. Carolyn loved knitting and sewing. ...
Robert B. Cox, 70, of North Road, Auburn formerly of Manlius, died Saturday, March 21, 2015. Born in Syracuse, he was a partner with Pappas, Cox, Kimpel, Dodd and Levine law firm in Syracuse. He was a graduate of Syracuse ...