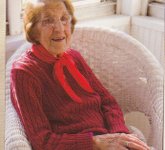 Clara Cannucciari, 98, of Skaneateles passed away at St. Joseph's Hospital on Friday, Nov. 29, 2013. She was born on Aug. 18, 1915 to Joseph and Josephine Bonfanti in Melrose Park, IL. She met her husband, Dino Cannucciari, when he ...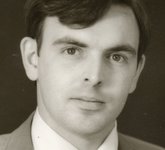 Robert "Bob" T Stinson, Jr., 66, husband of Faye M Stinson, died Wednesday, Nov., 20, 2013 in Fairfax City, VA. Born in Orange County, FL. on Jan. 31, 1947; Bob was the son of the late Robert T and Edith ...
Frank P. Tokarz, 99, of Skaneateles died Monday, Nov. 11, 2013. Born in Auburn, a weaver, he had retired from Nye-Wait in Auburn and Skaneateles Central School. He was a communicant of St. Mary's of the Lake Church in Skaneateles, ...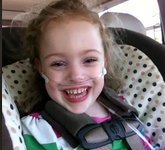 Nora Thelma Boström was born Dec. 11, 2009 in San Francisco, CA, weighing only 1 pound 4 ounces. She passed away Friday, Nov. 22, 2013 in Palo Alto, CA. Nora lived an incredibly full life and faced each challenge she ...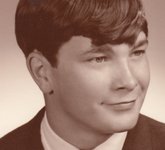 David C. Cotter, a native of Skaneateles, left us Saturday evening, Nov. 16, 2013. He was surrounded by members of his loving family. His beautiful wife Kathleen, son Brandon Cotter with his wife Heather, daughter Andrea Brzostek and her husband ...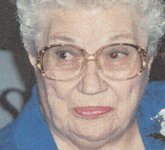 Mary E. Bush passed away Tuesday Nov. 19, 2013. Mary was born July 14, 1918 the daughter of the late George and Alida Smith. Mary retired from Welch Allyn in 1980. She and her late husband Kenneth C. Bush were ...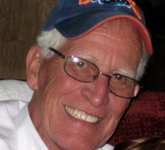 Donald R. Gray, 73, of Rockledge, Fla, and a resident of Fitchburg, MA. passed away on Thursday, Oct.31, 2013 in Vitas Hospice at Courtney Springs. He was born in Elbridge on June 16, 1940 , the son of James D. ...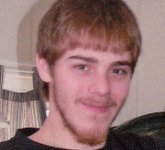 Kyle M. Patrick, 21, of Skaneateles, died Wednesday, Nov. 6, 2013. He was born in Auburn and had worked at Byrne Dairy store in Skaneateles. Surviving are his father, Timothy, Sister Kristin and her daughter Rhylee Simmons, mother Earleen Vile ...
N. Richard Hueber, of Hamilton, NJ, died Oct. 31, 2013, after a brief illness. Mr. Hueber was born Oct. 29, 1932, in Syracuse, the son of Noel and Mildred Hueber. He was a graduate of Phillips Andover Academy and Princeton ...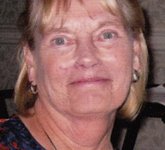 Peggy Constantino passed away Friday, Nov. 1, 2013, after a long illness. Peggy was a Solvay girl and graduated from Solvay High School. After several years at Merchants Bank she married her husband Peter in 1967 and moved to Skaneateles ...
Doris P. Cargile passed away on Oct. 19, 2013, at Cayuga County Nursing Home. Doris was born on January 6, 1922 to Harold and Louise Peters in Newton Massachusetts, and later lived in Pelham, N.Y. She attended Denison University, and ...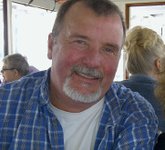 Harold Knox Grant (formerly Harold Knox Pate, II and known to everyone as "Skip") of Skaneateles, died Wednesday, Oct. 9, 2013, at Upstate University Hospital. Skip was born in Dallas Texas and had lived happily in Skaneateles for the past ...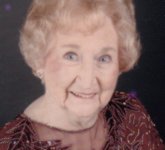 Maryruth Defendorf Adams, 92, of Skaneateles, died Tuesday Oct. 8, 2013. Born in Mandana, she was a hairstylist, teacher and director at the Syracuse Beauty School and later at Cayuga BOCES. She was a graduate of Skaneateles High School and ...
Matthew R. Prego, 28, of Skaneateles, died Saturday Sept. 28, 2013. Born in Auburn, he was a graduate of Auburn High School and attended SUNY Morrisville and Cayuga Community College. He was employed by Empire Mechanical, LLC in Skaneateles. Matt ...
Bertrand Levasseur died peacefully Friday, Oct. 4, 2013, at Francis House. Bertrand was born Nov. 28, 1935, in Saint-François de Madawaska, New Brunswick, Canada to Andre and Marie (Nadeau) Levasseur. As a young man, he worked in Canada and Northern ...