Robert T. Orner, 83, died Nov. 22, 2014. He was born on Aug. 29, 1931, in Altoona, PA; a 1947 graduate of Altoona Catholic High School. He proudly served in the U.S. Air Force during the Korean War. After his ...
John R. "Scoop" Baker, 93, of Skaneateles, died Wednesday, Nov. 19, 2014. Born in Ithaca to the late Wester "Cannonball" Baker and mother Isabel Clark. Moved to Skaneateles from Olean, N.Y., in the 1940s. He was a self-employed custom carpenter, ...
Beverly D Isbell, 79, died Nov. 17 2014. Born Beverly Davis in Utica to Charles and Kathryn (Shofer) Davis, she married Chadwick Isbell of Skaneateles in 1953. They lived and raised their children there before moving to Zephyrhills, FL in ...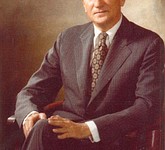 Russell Charles Carlson, Sr., retired president, CEO and chairman of the board of OnBank, (formerly Onondaga County Savings Bank, now M & T Bank), died on Nov. 17, 2014. He was 88. He was born in New York City, the ...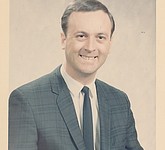 Frank Louis Lucas, 80, of Baldwinsville, passed away Thursday, Nov. 13, 2014. He was born in England, moved to the United States in 1965 and became a U.S. citizen in 1971. Frank was a graduate of London University and served ...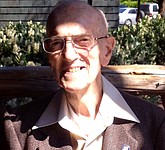 Russell H. Edsall, 95, a 25-year resident of Baldwinsville passed away peacefully on Friday, Nov. 14, 2014, in Sandy Spring, Md., where he currently resided. He was born in Yonkers, N.Y., and lived in the Syracuse area for over 60 ...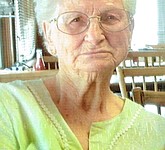 Elise (Vickery) Rainbow 86 of Jordan Road, Elbridge passed away at VanDuyn Nursing Home on Thursday, Nov.6, 2014, which was also her husband's birthday. She was the daughter of the late Judson and Viola Vickery of Cincinnatus, N.Y. Elsie was ...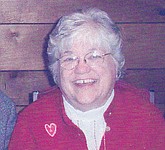 Betty Ann Hood, 77, of Skaneateles, passed away on Nov. 12, 2014, after a brief illness with her family by her side. Betty was born in Kingston, N.Y. on Aug. 3, 1937, the daughter of the late H.T. and Eleanor ...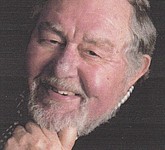 Ted E Davenport, 76, of Skaneateles, went home to the Lord on Nov. 3, 2014, with his family here. He was born in Kingsville, TX, where he was raised and went to college. He taught school on the Mexican border. ...
Bernard W. Amidon, 80, of Skaneateles, passed away on Monday, Nov. 3, 2014. He operated an aircraft maintenance shop at Weedsport Airport for 50 years. He was loved by all and loved his fellow men. He is survived by Nelda ...
Richard Searing "Dick" Giles, 81, of Wightman Avenue, North Hornell, N.Y., passed away on Friday, Oct. 24, 2014. He was the son of Warren and Esther Giles. Dick graduated from Skaneateles Central School in 1951, attended Cornell and graduated from ...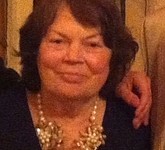 Rose Marie Tierney, former resident of Skaneateles, passed away peacefully Tuesday, Oct. 21 2014, at her home in Silver Spring, MD. Rose Marie was a clinical social worker before retirement, a vibrant and insightful woman who will be deeply missed. ...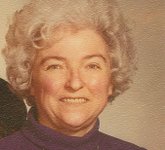 Mary Gocek Koziol, 99, of Skaneateles, died Saturday, Oct. 18, 2014. Born in Syracuse, she and her late husband Michael owned and operated the Mandana Inn for several years. Surviving are her sons Joseph (Gracia) Koziol, of Skaneateles, and Eugene ...
Curtis D. Ledermann, 86, of Skaneateles, passed away Tuesday, Oct. 7, 2014 at home. Born and raised in Kenilworth, NJ, he raised his family in Cranford, NJ and resided many years in Chatham Township, NJ before retiring to Borodino with ...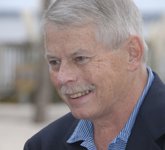 Mark Kilian, 66, of West Lake Road, Skaneateles, and Pittsford Way, New Providence, NJ, passed away on Wednesday, Oct. 8, 2014. After graduating from Skaneateles High School and Hiram College he was hired by New York Bell and retired from ...