Dorothy Wiltse Lapham Hammond, age 76, of 610 Moulton Loop Road, Jackson, Wyo., died peacefully with family at her bedside on Monday, May 12, 2014 at St. John's Medical Center following a long illness. Dorry was born in Syracuse. She ...
Michael John Finnegan, 58, of Cape Girardeau, MO, formerly of Skaneateles, passed away on Sunday July 6, 2014 in Cape Girardeau, MO surrounded by his children. He was a beloved father, uncle, son, brother and friend and he will be ...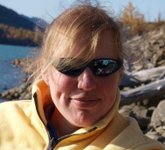 Jeanne Ann Carlson, adored wife, beloved daughter, admired sister and faithful friend, left this world that she loved on July 9, 2014 after a short but courageous battle with cancer. She was born on Nov. 11, 1967 in Ithaca. She ...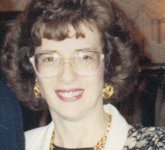 Mary Lee LeFever Hares of Cream Hollow Road, Skaneateles, passed away Saturday, July 12, 2014, peacefully at home surrounded by her loving family. Mary Lee has been a lifelong resident of Skaneateles, and was the daughter of the late Elmer ...
Amy O'Neill Woods, 42, of Skaneateles and Seneca Falls, died peacefully Monday, July 7, 2014, at Auburn Community Hospital. Amy was born in Auburn on March 27, 1972. She attended BOCES and the Cayuga Seneca ARC day program in Auburn ...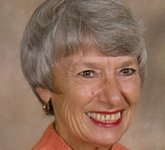 Rachel Elaine Parrott of Skaneateles, died Monday, June 23, 2014, after a short illness, surrounded by her family. She was born in Shawnee, OK on June 6, 1940, to Glenn Parrott and Olivebel Hinchey Parrott. She enjoyed traveling, visiting family, ...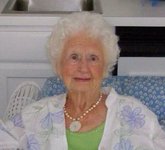 Alice M. Rooney, 101, a longtime resident of Falls Church, Va., closed her eyes for the last time on July 4, 2014, surrounded by her loving family. She was born in Scranton, PA, graduated from Marywood College and received her ...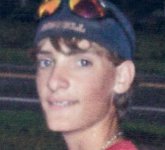 Nickolas "Nick" A. Santee, 15, of Rose Hill passed away Tuesday July 1, 2014 from injuries sustained in an ATV accident. Born in Syracuse to Steve and Beth Banks Santee, he was a 10th grade student at Marcellus High School. ...
Sara M. Caldwell, 93, formerly of Falls Creek, PA, passed away June 18, 2014, at Fingerlakes Center for Living, Auburn. She was predeceased by her parents, and her husband John R. Caldwell, Sr. passed away in 1986. She is survived ...
Julia Shackelford Hunter, a resident of Skaneateles from 1967-1985, died April 30, 2014, at age 95. Julia was born in Lynchburg, VA, and graduated from Lynchburg College in 1939, majoring in physics and music. Whenever anyone seemed impressed by her ...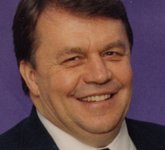 James Dean Keller, Sr., 70, of Fayetteville, passed away with his family by his side Thursday June 5, 2014, at Upstate Hospital after a long illness. Born in Syracuse, on June 1, 1944, the son of Sigmund and Millie Jurkiewicz, ...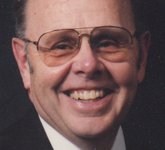 Kenneth L. Eaton, 86, of Bluefield Manor, died at Auburn Community Hospital on Friday, May 30, 2014. He was predeceased by his parents, J. Lawrence and Florence Corey Eaton of Jordan and his brother, Robert of Cato. He is survived ...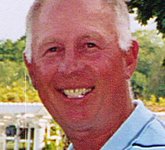 After a long and brave fight with cancer, Robert "Bob" Braunitzer, of Lakeland, returned to his creator on Wednesday, May 28, 2014 at Francis House. Born in Fresno, CA on March 14, 1952, he was a lifetime resident of the ...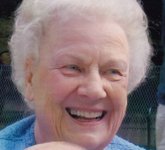 Lenore E. Mack, 96, of Skaneateles, died Saturday May 31, 2014. Born in Toledo, OH, she had been a registered nurse, a secretary for the former Red and White Grocery and executive secretary for Russ Hines, Garlock and Co., both ...