John Cecil, Jr., 91, of Daleville, Va., and formerly of Skaneateles and Moorestown, NJ, went to be with the Lord on Sunday, Dec. 14, 2014. Lt. Col. Cecil retired from the USMC, and was a decorated Corsair Pilot who flew ...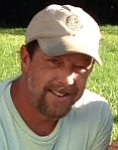 Alan J. Slater, 47, of Skaneateles, died Wednesday, Dec. 17, 2014. Born in Auburn, he was employed as a union carpenter with Local 277. He was a member of St. Andrew's United Methodist Church in Mottville. Surviving are his parents ...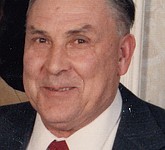 Hulbert Dowling "Howd" Greenfield, 90, of Skaneateles died Monday, Dec. 22, 2014. Born in Skaneateles he had been a farmer and had retired from the Onondaga County Highway Department. He was a member of St. James Episcopal Church in Skaneateles, ...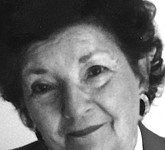 Natalie Bednarski, wife of the late Henry Bednarski, died Dec. 12, 2014, in Columbia, MD, after a short illness. A native of Baltimore, MD, Natalie excelled as a shooting guard, leading her basketball team to the national high school championship ...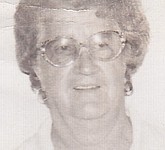 On this day, Dec. 14, 2014, Helen Searle returned to heaven to the arms of her God. She was born in Navarino Oct.11, 1921, to Albert and Jennie Searle. She has been predeceased by her mother, father, six brothers and ...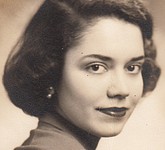 Celina Jimenez -Llari , Skaneateles, passed away on Dec. 7, 2014, in Syracuse. A Catholic service in her loving memory was held in Saint Mary's of the Lake, Skaneateles, on Wednesday, Dec. 10, 2014. Since 2006, Celina lived in Skaneateles ...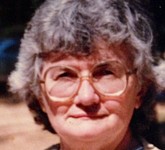 Helena Jane Benigni passed away peacefully at her home surrounded by her family on Monday, Dec. 8, 2014. She was born in Crates, Pa, on July 3, 1927, the daughter of the late Margaret Aaron Reinsel and Josef Franz Reinsel ...
Charles H. Crosman, 96, of Skaneateles, died Dec. 5, 2014. Born in Auburn, his parents were William B. Crosman and Anita H. Crosman. He was predeceased by his wife Margaret L. Crosman, and is survived by children: Janet L., William ...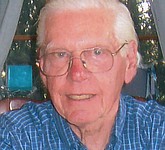 John E. May, 87, of Skaneateles, died Friday, Dec. 5, 2014. Born in Brooklyn, he was a retired engineer for General Electric. He was a member of the First Presbyterian Church in Skaneateles, the Skaneateles Rotary Club and Skaneateles Country ...
James Peter Garofalo, 91, of Gallatin, TN, passed away Thursday, Dec. 4, 2014. Mr. Garofalo was born Sept. 24, 1923 in Waterloo, N.Y., son of the late Petrus and Rosa Alessio Garofalo. In addition to his parents, he is preceded ...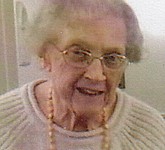 Betty L. Mueller, 90, passed away on Nov. 29, 2014, at Loretto in Syracuse. Betty was born in Dewitt, on Dec. 26, 1923, and was the daughter of Ray and Hazel Fairbank. She was a resident of Skaneateles for 24 ...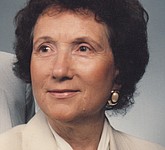 Joan P. Spearing, 98, of Skaneateles, died Nov. 30, 2014. Born in Glasgow, Scotland she was predeceased by her husband George in 2000, a daughter Sandra Crofut in 2010 and 10 siblings. Surviving are her daughter Linda (Tom) Abbott, 6 ...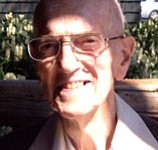 Russell H. Edsall, 95, a 25-year resident of Baldwinsville passed away peacefully on Friday, Nov. 14, 2014, in Sandy Spring, Maryland where he currently resided. He was born in Yonkers, N.Y., and lived in the Syracuse area for over 60 ...
James R. Kaufmann, 77, of Skaneateles, died Tuesday Dec. 2, 2014. Born in Bronx, he retired as a counselor for the New York City Transit Authority. He was a member of St. Mary's of the Lake Church in Skaneateles, the ...
Robert T. Orner, 83, died Nov. 22, 2014. He was born on Aug. 29, 1931, in Altoona, PA; a 1947 graduate of Altoona Catholic High School. He proudly served in the U.S. Air Force during the Korean War. After his ...