Carl "Bud" Carey, resident of Skaneateles, passed away on Tuesday morning, July 28, 2015, and is survived by his adoring wife Patti; sons Alex, Andrew, and Tony; daughter-in-law Kelly; and grandchildren Timothy and Emily. Prior to retiring, Bud touched the ...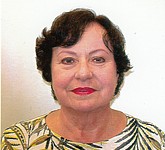 Diane (Armagno) Stork of Hudson, Florida and Auburn, a previous long time resident of Jericho, N.Y., died peacefully Thursday, July 23, 2015, at Upstate Medical Center. She bravely battled a difficult brain cancer with incredible courage and grace. Born on ...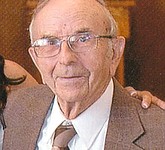 Skaneateles
Clifford Austin Becker passed away on Monday, July 20, at Auburn Community Hospital with his family by his side. He was 90 years young. He was predeceased by his wife, Marie Sedorus, in 1994 and his "favorite" son-in-law, D.J. Cook, ...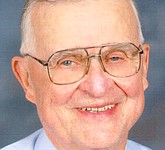 Skaneateles
Theodore (Ted) L. Stafford, 83, retired founder of TLS Sales & Service, a plumbing and heating business in Skaneateles, died July 17. Ted started his business in Skaneateles in 1967. For over 30 years, he did work for most of ...
Robert J. Lancellotti passed away on July 15, 2015, after a two-plus-year battle with pancreatic cancer. He was 54 years old. The son of William G. Lancellotti, Jr. and Carmen del Pilar Lancellotti, he grew up in Skaneateles, having graduated ...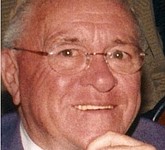 E. Carlyle Smith, 87, of Skaneateles, passed away peacefully on July 8, 2015, at St. Joseph's Hospital with his loving family by his side. Carlyle had been battling cancer for about a year before succumbing to the illness. Carlyle was ...
Benjamin E. Chernoff, 41, of Marcellus died Tuesday, July 7, 2015. A native of Skaneateles, he was a graduate of Skaneateles Central School and received an MBA from SUNY Oswego. He worked in advertising and real estate appraisal. He participated ...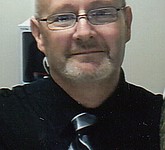 Leonard Reisman, 53, of 7300 Grant Ave., Auburn, died Wednesday, July 1, 2015, at his residence surrounded by his loving family. Born in Fulton, he was the son of late Daniel Reisman. Surviving is his mother Anna Reisman of Auburn, ...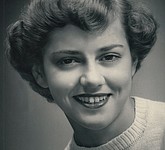 Georgette Boughton Henry, 85, of Skaneateles, (town of Niles) died peacefully Saturday, July 4, 2015, of natural causes. She was surrounded by her family at her residence in Great Falls, VA. She grew up in Elkland, PA, and was graduated ...
Irene Sellman, 82, of Skaneateles, died on Wednesday, June 17, 2015, at Matthew House in Auburn. She was married to Eugene Sellman who preceded her in death. Irene was the loving mother of sons William Thomas Sellman and E. Craig ...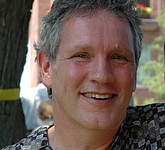 Thomas D. Ruhlman passed away at home on Sunday, June 28, 2015, after living eight years with Amyotrophic lateral sclerosis (ALS) and Frontotemporal Dementia (FTD). He faced the illnesses that gradually took his body and his mind with strength, dignity, ...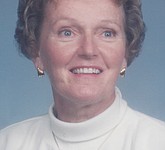 Georgienna M. Young, 81, of Skaneateles, died on June 25, 2015. Born on May 20, 1934, in Truxton, N.Y., she was the daughter of Charles and Hessel Murray. She graduated from Truxton High School and Cortland State University with a ...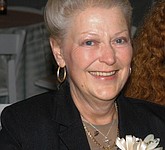 Suzanne Marie Gongol, sister, aunt, cousin, niece and friend passed away on Saturday, June 20, 2015. She leaves behind Bob and Bev Gongol-Morrill of New Hampshire, Terry, Brenna, Jules, Morgan, and "Harmony Sue" Holt of Massachusetts, Lily Morrill of Colordao ...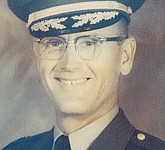 Army Major Charles Albert Wiley, retired, passed away on June 22, 2015 at the age of 93 while at Auburn Community Hospital. Born on Dec. 8, 1921, to Joseph Albert and Lillian Ryder Wiley in Syracuse, he was a Skaneateles ...
James E. Smith, 82, of Skaneateles passed away Sunday May 31, 2015, at Upstate University Hospital. Born in Hornell, N.Y., to the late Frank and Gertrude Smith, Jim was a graduate of Hornell High School and Alfred Tech. He retired ...