When Carol Stokes-Cawley made the decision to run for the vacant trustee position in the village of Skaneateles, it wasn't because she wanted to start a career in politics, it was out of interest in getting more involved with the community.
"One of my goals in life is not to be a politician," she said.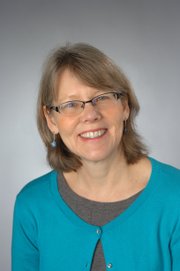 Regardless, if elected, she will be in a position that can often draw ire from the community in certain circumstances.
In considering that aspect of the job, Stokes-Cawley said she was inspired by a recent talk given by former Secretary of State Hillary Clinton about "female change-makers." In the speech, Clinton gives tips such as "grow some thick skin," "don't take it personally, but consider criticism's merit," and "get confident." These are things she will try to keep in mind when dealing with criticism with the public, she said.
"They [the community] can have strong opinions and sometimes they take it out personally, so I guess I will grow a thicker skin," she said.
Stokes-Cawley will be the only name on the ballot in the village's special election for one trustee seat that will be held from noon to 9 p.m. on Tuesday, March 18 at the Skaneateles Fire Department hall.
The winner will serve for three years on the board, the remainder of the original elected term for former trustee, and now town supervisor, Mary Sennett.
Stokes-Cawley has lived in Skaneateles for about 20 years with husband Bill Stokes-Cawley (the two took each others' names after marriage). They have three adult children. Though the village does not use the national party affiliations, she is a registered Democrat.
Stokes-Cawley received a bachelor's degree in environmental science from St. Lawrence University and a master's in public health from the University of North Carolina Chapel Hill. After an 11-year career working for the Environmental Protection Agency, she currently works part-time at Syracuse University as the director of Project ENGAGE, a program that teaches engineering skills to middle school-age girls.
(Continued on Next Page)
Prev Next
Vote on this Story by clicking on the Icon