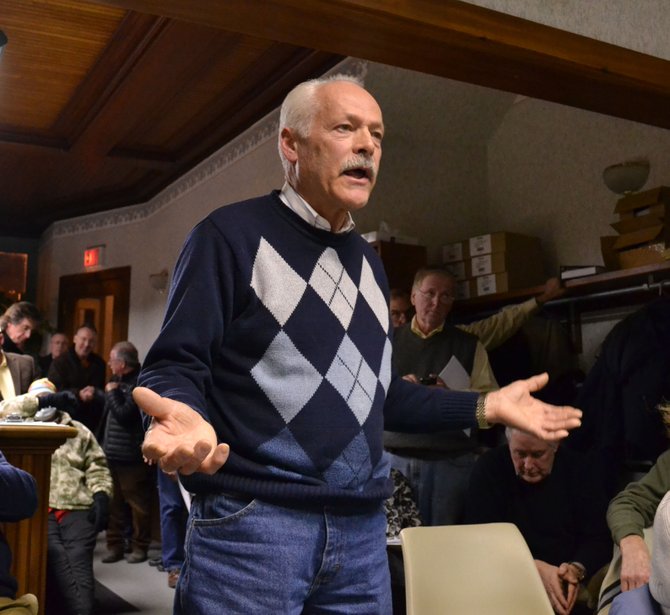 The village office at 46 W. Genesee Street was packed with people anxious to voice their opposition to a proposed local law to "streamline" the village Historic Landmarks Preservation Commission on March 14.
According to the "Statement of Intent and Findings" of local law no. 1 of 2013, the purpose of the law is to "reduce the size of the Commission to make it comparable with other boards" and "to streamline the Commission's review process."
The HLPC is an appointed committee whose purpose is for the "protection, enhancement, perpetuation and preservation" of the village's historic district, according to the law.
The village board held a public hearing on the law at the beginning of its regularly scheduled meeting. The hearing lasted for more than an hour and 18 people spoke before the board, most of whom opposed parts or all of the proposed law.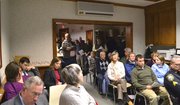 The proposal would reduce the number of members to five. The commission currently has nine members, but can have anywhere from seven to 11 members according to the current village code. Members of the board are and will continue to be appointed by the mayor, with approval by the village board of trustees, to one-year terms.
In order to streamline the review process, the law proposes that the HLPC become "advisory only." The power to issue a certificate of approval for small projects would be shifted to the village code enforcement officer. For large projects, the village planning board will assume the responsibility to hold a public hearing and issue a certificate of approval.
Trustee Mary Sennett, the sponsor of the proposed law, said that the intention of the law was not necessarily to take away the power of the HLPC, but to allow it to make recommendations to the planning board about the historical appropriateness of projects without having to hold a public hearing for every project.
(Continued on Next Page)
Prev Next
Vote on this Story by clicking on the Icon