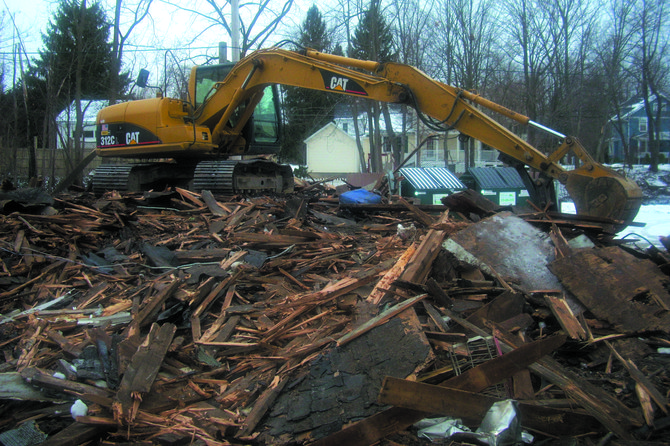 Advances in technology made the teasel barn unnecessary starting in the 1920s, but the building was used for a variety of other purposes over the years. Recently, the building had been vacant and the village police have had problems with teenagers throwing parties in the barn and vandalizing it with graffiti, Batlle said.
Though he had seen proposals over the years to tear down or renovate the building, Hood said he wanted to do some-thing special with the location.
"I want to build the right type of building there that is a benefit to the whole community," Hood said, "It is a strategic location with the creek and Fennvell Street right there."
Hood said he has been talking to people in the community about building something like the Common Grounds Community Center he helped build in Cazenovia. The property could also be incorporated into a creek walk, a village project that is still in the works.
Joe Genco is the editor of the Skaneateles Press. He can be reached at editor@skaneatelespress.com.
Vote on this Story by clicking on the Icon