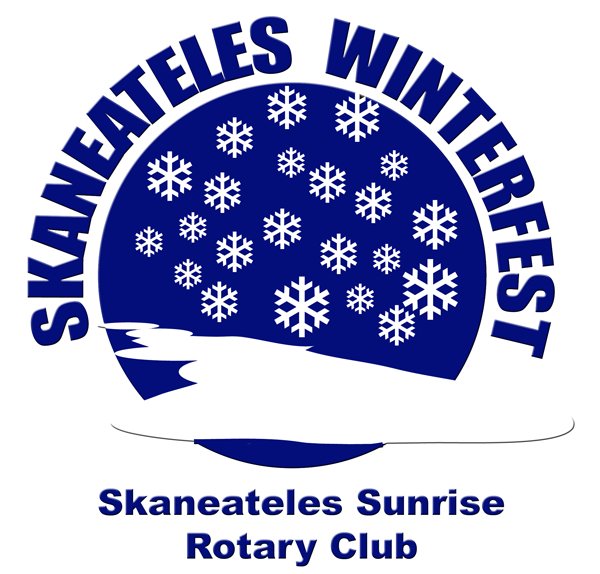 Skaneateles — Once again, Skaneateles Sunrise spearheads Skaneateles WinterFest, the community celebration of the snowy season. The project combines entertainment, food, community service and fundraising in an event which has become an annual fixture on the village calendar, encouraging families, friends and visitors to come out and celebrate winter.
WinterFest 2013 runs from 6 to 9 p.m. Friday evening, Jan. 25, and from 10 a.m. to 4 p.m. Saturday, Jan. 26.

This year's WinterFest adds a village walk on Friday evening and an ice fishing derby on Saturday to the list of exciting events.
Back by popular demand is the Taste of Skaneateles. Restaurant owners and local merchants will offer area residents a taste of life in Skaneateles while offering a chance to sample fare prepared by the many fine restaurants, wineries, caterers and food service providers. This year's Taste will feature the Sherwood Inn, Joe's Pasta Garage, Red Rooster Pub, White Sleigh…Etc., Skaneateles Bakery, Moro's Table, Mark's Pizzeria, Doug's Fish Fry, Joelle's French Bistro, Village Bottle Shop, Johnny Angels, Riddlers, Tom's Bootleg BBQ Sauce, Skaneateles Artisans, Blue Water Grill, Fleur-de-lis Florist, Rhubarb, Willow Glen Café, Valentine's Pizza & Deli, Mesa Grande, Lockwood Lavender Farm, Joe's Pasta Garage, Imagine, Chang Jiang and 4 Tin Fish.
Ice Sculptures will be available for viewing throughout the village beginning Friday evening with entertainment at the Skaneateles Library, The Museum at the Creamery and Creekside Books and Coffee.
The fourth annual Polar Bear Plunge takes place again in Clift Park. Funds raised for the plunge will be contributed to the Skaneateles Education Foundation, Skaneateles Volunteer Fire Department and SAVES. Onsite registration begins at 11:30 a.m. on Jan. 26 at $60 per person. For more information and to pre- register ($50 individuals and $40 per person for teams of three or more) visit skanpolarbear.com.
Also returning this year is the Winterfest Scavenger Hunt. Each merchant who participates will be given a letter to display in their store that will be part of a phrase. Once the "player" has visited each location and found all of the letters and unscrambled them to spell out the phrase, they will be entered into a drawing. Prizes have been donated by MidLakes Navigation and the Skaneateles YMCA.
For further information and details on Skaneateles Winterfest as the event draws near, visit "Skaneateles WinterFest" on Facebook, or contact a Sunrise Rotarian, Candy Searing (685-0552 or csearing@skaneateles.com) or Tom Seeley (685-3416 or twseeley@gmail.com).

Vote on this Story by clicking on the Icon