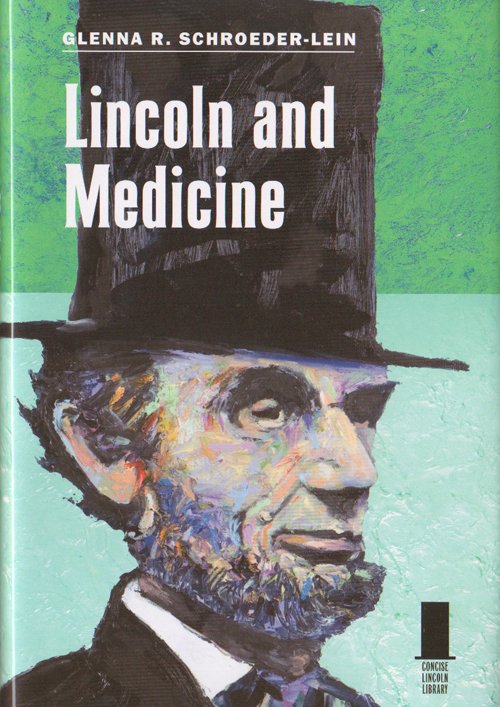 With the huge success of Steven Spielberg's recent movie, "Lincoln," it is a great time for any historian to come out with a book on Abraham Lincoln and anything surrounding him or the American Civil War. Historian Glenna R. Schroeder-Lein has, however, recently come out with a fascinating study of the medical history of the Lincoln family that would arguably gain attention and praise no matter when it was released.
For decades — even generations — historians and laymen alike have wondered and theorized whether the Civil War President, the Great Emancipator, suffered from one or more serious medical disease(s) that may have influenced his life, his mind or even the ultimate time of his death. Likewise, the possible medical conditions of his wife and children have long fascinated historians not only for their own sake but also for the possible connections they may have had to Lincoln himself.
So, did Abraham Lincoln suffer from Marfan syndrome, cancer, mercury poisoning, syphilis? Was Mary Lincoln clinically insane? Did Willie Lincoln die in the White House from typhoid fever or something else? These are some of the questions Schroeder-Lein addresses in her new book, Lincoln and Medicine, a volume in the Concise Lincoln Library series published by Southern Illinois University Press.
Schroder-Lein, a manuscripts librarian at the Abraham Lincoln Presidential Library in Springfield, Ill., and author of three previous books, including The Encyclopedia of Civil War Medicine, does a wonderful job of outlining and surveying all the possible medical diagnoses of Lincoln without getting bogged down by her own personal conclusions. Rather, she attempts to identify and "take into account" all the possible major theories of Lincoln's medical life as a way to update the scanty offerings on the general subject.
In fact, as Schroeder-Lein points out in her introduction, while there have been numerous articles published on Lincoln's medical history, and a few diagnosis-specific books offered, there has not been a general overview volume on this topic since the 1933 book, Lincoln and the Doctors: A Medical Narrative of the Life of Abraham Lincoln, by Milton Shutes.
(Continued on Next Page)
Prev Next
Vote on this Story by clicking on the Icon