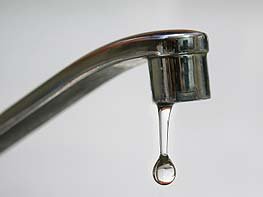 Skaneateles — The Town Planning Board's October declaration that the proposed Victory Sports Medicine "Victory Campus" will have no significant adverse environmental impacts on Skaneateles was incorrect and must be reevaluated and revised according to correspondence sent to the Town Planning Board by two separate groups. Both groups, neither coordinating with the other, cited concerns over apparent inconsistencies in the VSM plans, especially proposed water usage, and stated that various project approvals in 2012 were based on outdated information which no longer accurately reflects the development specifications.
The first of the two letters, dated Nov. 6, from Village Director of Municipal Operations Bob Lotkowictz to planning board Chair Mark Tucker, states that the village board of trustees and the village municipal board both are concerned about the VSM project and its associated water usage, the projected numbers of which have changed dramatically between 2011 and 2012.
The second of the two letters, dated Nov. 16, to the entire planning board from attorney Thomas J. Fucillo, acting on behalf of the Citizens to Preserve the Character of Skaneateles, also cites concerns about VSM water usage – and specifically references Lotkowictz's letter – as well as concerns over traffic, parking, lighting, water quality and archeological impacts, all of which the group contends have not been sufficiently examined to satisfy the planning board's negative environmental impact declaration concerning the VSM development.
"The Lotkowictz Letter constitutes newly discovered information or information not previously considered by the planning board as lead agency, which clearly demonstrates that the project will have a significant adverse environmental impact. Therefore, the negative declaration issued by the planning board pursuant to the State Environmental Quality Review Act (SEQRA) must be rescinded," Fucillo wrote. "A positive declaration should be issued by the planning board and a Draft Environmental Impact Statement prepared by VSM."
(Continued on Next Page)
Prev Next
Vote on this Story by clicking on the Icon