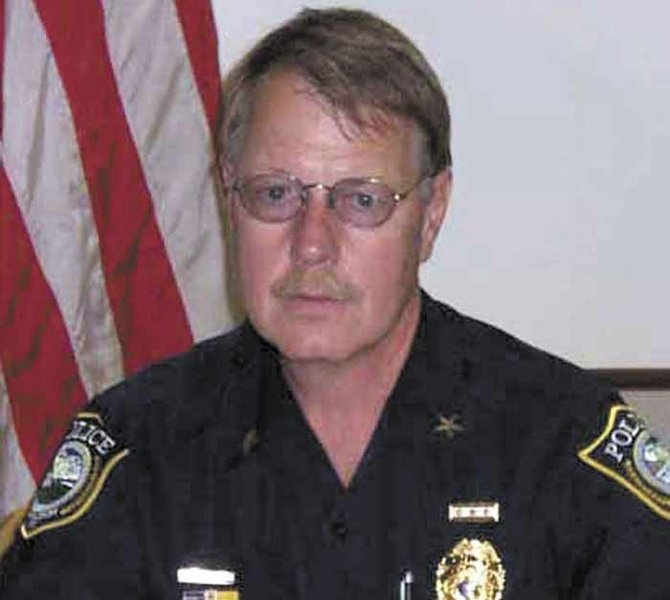 Skaneateles — Skaneateles Police Chief H. Lloyd Perkins III has never been afraid of change. In 42 years of police work he has held eight different positions from trainee up to chief; instituted numerous policy, training and even cultural changes in his departments; and moved with the times to keep up to speed on the latest technological innovations and necessities in law enforcement.
After a recent announcement he made at the April 26 village board meeting, Perkins' newest challenge will be: retirement.
"One thing I pride myself on is my belief that change is not a bad thing," Perkins said during a recent interview with the local media in which he surveyed his long career and his plans for retirement. "I do have a bucket list. One thing I would like to do is ride my bike cross country."
Perkins, who will turn 62 in June, has been chief of the Skaneateles Police Department for nearly seven years. In that time, he has instituted numerous changes and improvements in the Skaneateles PD, including achieving state accreditation; and now he has decided it is time to move on.
"It's just time; it's been 43 years," he simply said.

Beginnings
Perkins was born and raised in Camillus, the youngest of three children. He attended West Genesee High School, graduating in 1969. During high school he worked full time in a fiberglass insulation process plant, which he found a "terrible job."
During his senior year, Perkins' father, Harry, who was assistant chief of the Fairmount Fire Department, asked his 19-year-old son what he wanted to do with his life, and mentioned the police department. "It sounded good," Perkins said. So he went to an open house, took the test, passed and went to the Syracuse police academy in 1970.
"It was a time [during the Vietnam War] when not a lot of people wanted to be police officers," Perkins said. "I liked it. I liked that it was a challenge, that you come to work never knowing what would happen."
(Continued on Next Page)
Prev Next
Vote on this Story by clicking on the Icon