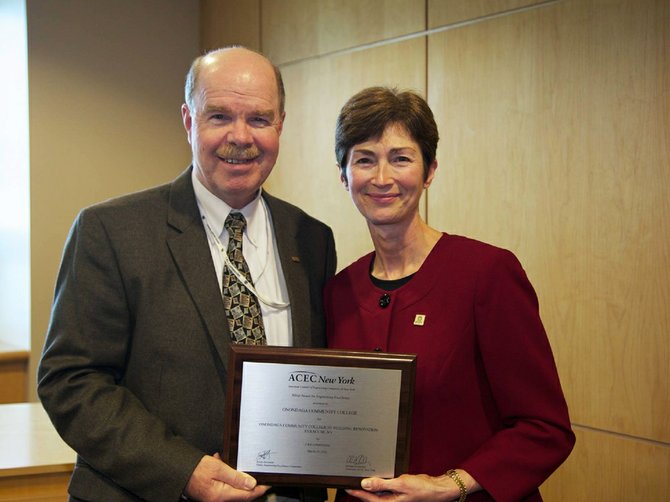 Mac MacMurray, chairman of the C&S Companies, presented Debbie Sydow, president of Onondaga Community College, with a 2012 American Council of Engineering Companies Engineering Excellence award on Thursday, June 14.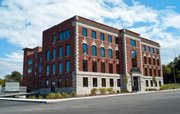 The award that C&S received was for the design of renovations to OCC's Mulroy Hall. Mulroy Hall, recently named in honor of the late former County Executive John Mulroy, is a 45,000-square-foot, four-story building, and was originally constructed in 1928 as a home for the poor and ill. The building had stood unused for more than 10 years and needed renovations.
The project gave the college a "historically modern" building with 15 smart classrooms, 47 offices, three conference rooms and three group meeting rooms. C&S provided architectural, mechanical, electrical, plumbing, structural, hazardous materials, life safety and landscape architecture services. In addition to reconfiguring interior partitions, many elements needed to be replaced, including the roof, exterior doors and windows, all interior finishes, and the complete heating, ventilation, plumbing and security systems.
C&S received a Silver award for the project from ACEC.
Vote on this Story by clicking on the Icon