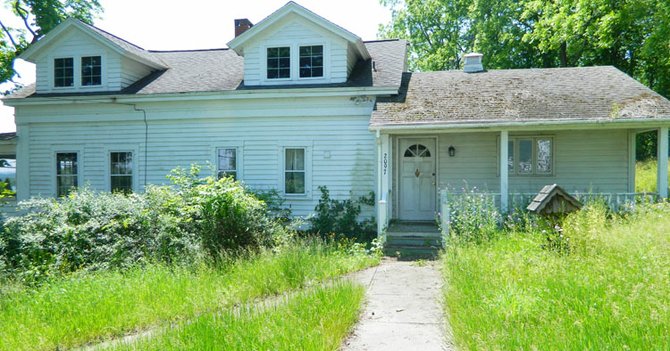 Skaneateles — Due to numerous community complaints about unkempt properties within the town, the Skaneateles Town Board last week proposed a new local law to allow the town to maintain structures, equipment and exterior property within town limits and bill the owner for the work.
While the proposed law would affect all residential and nonresidential structures and premises in the town, the law specifically was created for abandoned or foreclosed properties not being maintained, or for buildings and properties whose owners do not live locally and likewise are not maintaining their land or structures.
"This just gives us more teeth for property maintenance," said Town Codes Officer Debbie Williams. "A lot of towns have this. The village has one for long grass. There is a need for it now [in Skaneateles]. We need to manage properties if the responsible parties won't do it."
Introductory Local Law 2012-B, "A local law amending the town code relating to property maintenance," which was introduced at the board's June 7 meeting, would "provide minimum requirements and standards for sanitation, protection from the elements, life safety, safety from fire and other hazards and for safe and sanitary maintenance including the responsibility of the owners and occupants in order to protect the public health, safety and general welfare of the residents of this town."
Specifically, the law would: require sufficient drainage to prevent building deterioration and the accumulation of stagnant water; prohibit grass and weeds in excess of 10 inches; prevent accumulation of rubbish and garbage on a property; allow no more than one registered motor vehicle parked, kept or stored on a property with no vehicle allowed to be in a state of disrepair, wrecked or abandoned; and prevent unsanitary swimming pools that could accumulate stagnant water and therefore harbor mosquitos or create other conditions for a public health hazard. Also, all vacant buildings on a property must be locked or otherwise secured and be maintained in a safe and sanitary condition to prevent community blight or affect public health or safety.
(Continued on Next Page)
Prev Next
Vote on this Story by clicking on the Icon