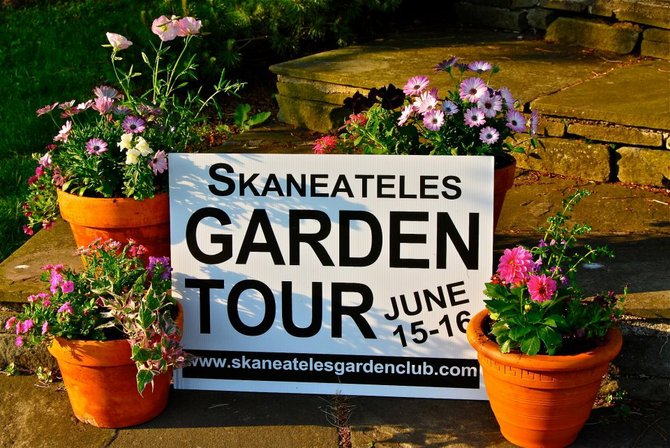 Skaneateles — The Skaneateles Garden Club's 2012 Garden Tour, "What's Blooming?" will take place in and around the village of Skaneateles from 10 a.m. to 4 p.m. on Friday, June 15 and Saturday, June 16. The tour will offer a wide variety of seven beautiful gardens, large and small, each with its own unique features and a great variety of flowers and trees. A luncheon will be held at the Skaneateles Country Club from 11:30 a.m. to 1:30 p.m. Friday, June 15.
Tickets for the tour are $20. Tickets for the luncheon are $20, seating is limited.

Tickets can be purchased the day of the event for the tour only at each garden site. Tickets can also be purchased at the Austin Park Pavilion at 1 East Austin Street.

It is recommended that participants wear comfortable shoes, preferably no high heels. No strollers will be permitted on the lawns and no pets are allowed. Brochures and maps will be handed out.
Parking for the tour can be found at the Austin Park Pavilion and behind the Skaneateles Fire Station at the corner of Genesee Street and Kane Avenue.
To purchase tickets please write to: Skaneateles Garden Club, P.O. Box 96, Skaneateles, NY 13152.
For additional information, visit skaneatelesgardenclub.com, Facebook.com/SkaneatelesGardenClub or call Rose at 685-3943.

Vote on this Story by clicking on the Icon