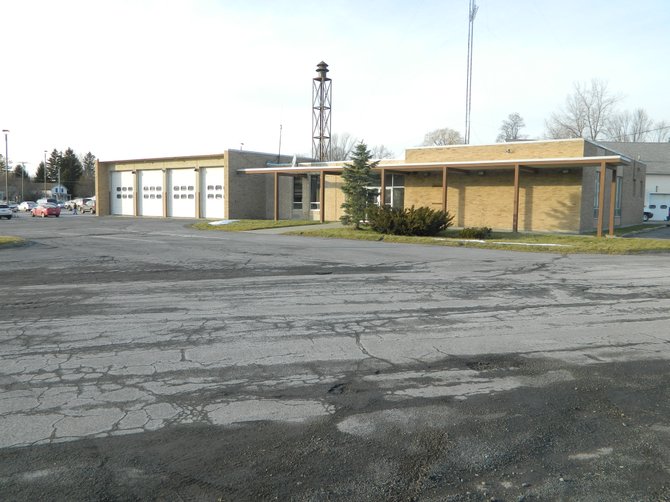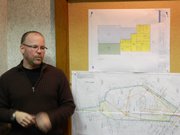 Skaneateles — Should the village board of trustees sell the current village offices on E. Genesee Street, use the profit to renovate the old firehouse on Fennell Street and move the village offices and the village police department into the renewed structure?
After much deliberation and a unanimous agreement to move forward, the village board made this idea public at a village operations meeting on Monday, Jan. 9, and invited architect Andrew Ramsgard to present a preliminary fire station renovation plan to all attendees. The board's intention is to advise the community of the idea and to seek feedback on the acceptability and feasibility of the board's plans.
The idea is believed to benefit village residents both economically and practically: economically by selling and putting back on the village tax rolls an expensive property and consolidating village services into one space, and practically by having village hall contained in a more efficient office space with greater and more accessible parking.
No borrowing or public bonding is expected or intended for the project; the sale of the current office building will pay for the renovation of the fire station, the board said.
"We don't know all the options yet or have all the answers, but in these frugal times this is certainly worthy of consideration," said Mayor Marty Hubbard. "We're in an expensive building now with a fully paid for building [owned by the village] sitting empty down the street."
Trustee Sue Jones, citing the expense and parking aspects of the idea, said, "This proposal deserves a fair chance as presented, and we're asking everyone to look at it. The average village resident is not well served by village hall being on the lake."
The future of the old fire station -- which was vacated in 2008 with the opening of the new fire hall at the corner of Kane Avenue and W. Genesee Street -- has been under consideration by the village board, Police Chief Lloyd Perkins and Director of Municipal Operations Bob Lotkowicz for some time, but the idea was released last Friday, Jan. 6, with a statement to the media and notification of the Jan. 9 operations meeting.
(Continued on Next Page)
Prev Next
Vote on this Story by clicking on the Icon