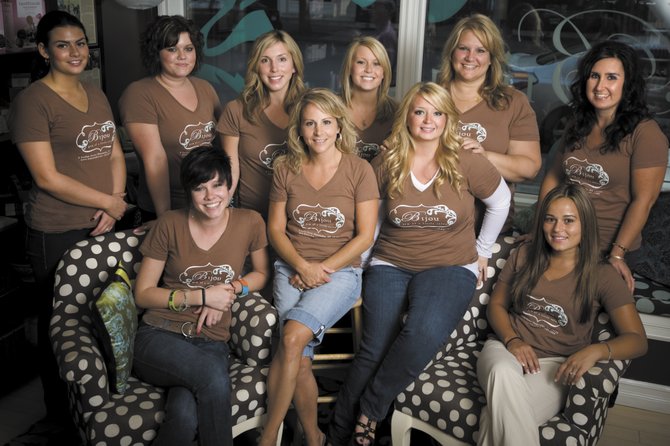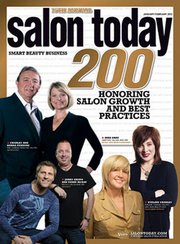 Skaneateles — Bijou Salon, the five-year-old business on Jordan Street in the village of Skaneateles, has been named one of the top 200 salons in the United States by Salon Today magazine, the most prestigious publication for salon and spa owners in the country.
Out of thousands of entrants and 11 different award categories, Bijou Salon was recognized for excellence in business growth, philanthropy and technology.
The recognition comes with a profile of Bijou Salon in the Salon Today 200 issue and future mentions about the salon in upcoming articles in the magazine. Bijou owner Kimberly Baker also recently traveled to New Orleans for the award ceremony.
"This was so exciting, it was almost surreal because it was something I have followed for so long in the magazine," said Baker, who has been in the salon industry for nearly 20 years. "I see how proud the girls are [who work here], it makes everyone feel good and the customers also are super happy. We've always had good morale, but this kind of solidifies our standing in the industry."
The annual Salon Today 200 honors recognize selected salons around the country for their best management and business practices that contribute to overall success. The 11 judging categories included compensation and benefits, retention and referral programs, customer service, recruitment and training, advanced education, marketing, environmental sustainability, philanthropy, retail and merchandizing, technology and sales growth.
Applicants were required to answer questions and write essays explaining their successes in each category.
"Our editors recognize that strong business leadership requires the mastery of a number of different best business practices," said Stacey Soble, editor-in-chief of Salon Today. "The salons named to the Salon Today 200 for 2012 not only proved they excel in one or more of these areas, they also have created rewarding environments for their staff members and standout experiences for their clients. Their willingness to share their success offers our readers important business benchmarks and fresh, sales-building ideas."
(Continued on Next Page)
Prev Next
Vote on this Story by clicking on the Icon