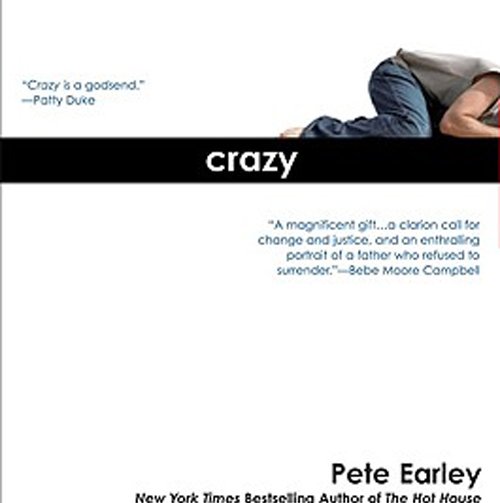 Pete Earley, an award-winning author and journalist, will present his book, "Crazy: A Father's Journey Through America's Mental Health Madness," from 1 to 3 p.m. Tuesday, Sept. 25, at Cayuga Community College in Auburn.
Sponsored by National Alliance on Mental Illness, Cayuga County, Earley's talk will describe his attempts to help his son after he is denied mental health treatment during a psychotic break and arrested. His book forwards that jails and prisons have become the new asylums and mental health has become a criminal justice problem instead of a health issue.
Earley, a former reporter for The Washington Post, is the author of eleven nonfiction books and three novels. His first book, "Family of Spies: Inside the John Walker Spy Ring," was a New York Times bestseller and was made into a five hour miniseries shown on CBS television.
In a Washingtonian Magazine cover story entitled, "Top Journalists: Washington's Media Elite," Pete Earley was described as one of a handful of journalists in America who "have the power to introduce new ideas and give them currency."
For his book, "The Hot House: Life Inside Leavenworth Prison," Earley spent a full year as a reporter inside a maximum security prison. His book, "Circumstantial Evidence" helped lead to the release of a black man from death row after he had been wrongly convicted of murdering a white teenager in Alabama.
His book, "Crazy: A Father's Search Through America's Mental Health Madness," tells two stories. It describes his attempts to help is college age son, Mike, after he becomes ill with bipolar disorder and is arrested. It also describes a year that Earley spent at the Miami Dade County Jail where he followed persons with mental disorders, who had been in jail, out into the community to see what sort of services they received.
(Continued on Next Page)
Prev Next
Vote on this Story by clicking on the Icon