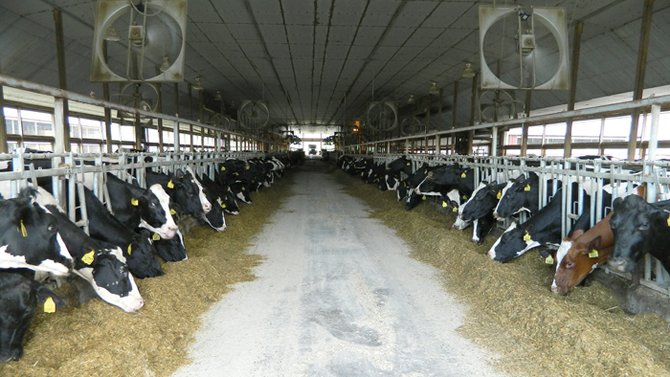 Skaneateles — Twin Birch Dairy Farm in Skaneateles has been a model New York state farm with state-of-the-art technology and a high priority on environmental stewardship for more than a decade. Recently, owner Dirk Young added a new benchmark for his business by adding a methane-powered generator, thereby making Twin Birch a totally self-sustaining farm from corn to cow to manure to electricity.
This latest achievement — one of only two in the Syracuse region — will be celebrated later this month by state officials and organizations who helped make it possible through agricultural grants.
"We do this because [environmental stewardship] is in our mission statement and because we want to be good neighbors," said Young, a third-generation farmer on Benson Road in Skaneateles. "We are the ultimate recycler — we harvest the corn, produce the milk, produce biogas from the manure, sell the excess meat and put the manure back on the fields to grow next year's crop."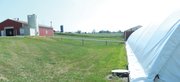 Twin Birch, which was started in 1960 by Dirk's father Kenneth Young Sr., began with 120 cows and 500 acres of land. Today it owns 1,500 acres of land and 1,300 cows, and is a multi-million-dollar business that supports 25 local families employed there and puts $20 million back into the local economy.
Twin Birch also has been celebrated and awarded numerous times for its environmental stewardship, high quality milk and pioneering of new agricultural technology for over a decade. In 2002, Twin Birch was named the Onondaga County Soil and Water Conservation Farm of the Year. In 2004, Young built an anaerobic digester — a facility to collect, break down, sterilize and reuse cow manure — one of only 17 in the United States.
Most recently, Twin Birch shared accolades with students at SUNY College of Environmental Science and Forestry whom they assisted in a national sustainability design competition sponsored by the Environmental Protection Agency. The project, about anaerobic digestion of cow manure, was named an award winner in June and netted the ESF program $90,000 in grants to take the design to real-world application.
(Continued on Next Page)
Prev Next
Vote on this Story by clicking on the Icon
More like this story