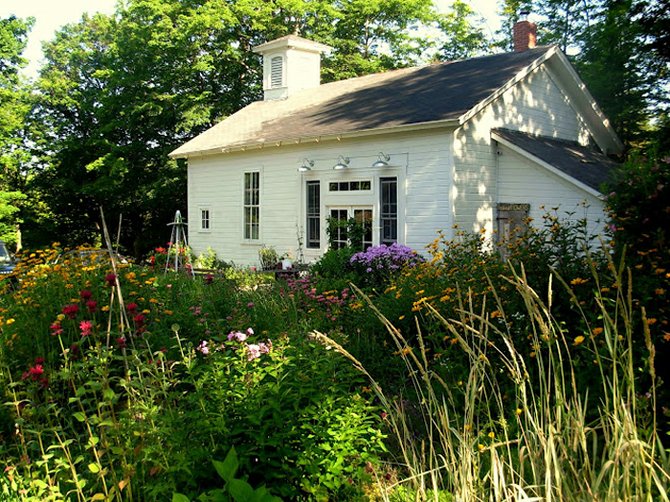 Borodino — Mother Nature can be a fickle overseer for farmers, as evidenced by early April temperatures up near 80 degrees but snow this past Sunday night. "We always joke that Mother Nature runs the roost, but this year everything looks pretty good so far," said Richard Malcolm, owner, along with his wife Rebecca, of Schoolhouse Farms in Borodino.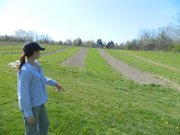 The Malcolms, who farm mostly by hand on about 15 acres of land on Rose Hill Road just off the four corners of Borodino, currently are planting and preparing not just for the upcoming growing season but also for their third year offering a Community Supported Agriculture program.
A CSA is a relationship between local farmers and community members who pay the farmer an annual membership fee to cover the production costs of the farm. In turn, members receive a weekly share of the harvest during the local growing season. The arrangement guarantees the farmer financial support and enables many small- to moderate-scale organic family farms to remain in business.

"Our shareholders invest in our farm and we give them an opportunity to get involved in agriculture from a different perspective," Malcolm said. "With a CSA people know who grows their food and where it comes from, they know it's organic and fresh and that they are helping to maintain a small local farm."
Schoolhouse Farms — named for the nineteenth-century schoolhouse in the property which the Malcolms restored — runs its CSA a little differently than most, however, in that they offer free delivery to their shareholders within the 13152 zip code.
"One of our shareholders has told us that Tuesday is the best day of the week because when they come home from work their produce is there waiting for them," said Rebecca Malcolm. "Our customers really love that."
CSAs are not uncommon in Central New York or even in the Skaneateles area, with Laxton Nursery on West Lake Road offering its own variant of a CSA program.
(Continued on Next Page)
Prev Next
Vote on this Story by clicking on the Icon