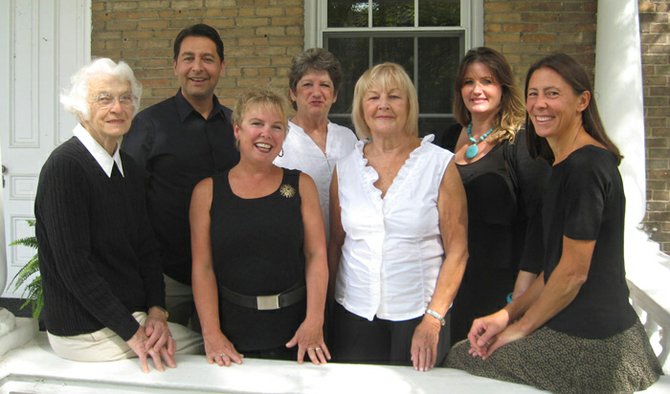 Skaneateles — As of Sept. 1, Renee Dwyer has taken ownership of the longest operating real estate firm in Skaneateles: Williams Realty.
Dwyer, who has been living in and selling property in Skaneateles for 11 years, took the operational reins from previous owners Grace Snook and Janet Tardiff, who had owned the business since 1975.
For most who work with Williams Realty, it will seem as if little has changed. The brokerage will remain in its historic Masonic Hall location on East Genesee Street, familiar members of the Williams Realty family like Gail Brewer, Pat Snyder, Molly Elliott will stay on board and longstanding Williams' traditions will remain intact.
"I have the same core values and love for Skaneateles as Grace and Janet, so we will continue to operate as we always have," explained Dwyer. "However, I do plan to make some changes to better serve our clients. We plan to update our marketing efforts to enhance our presence throughout the area. We're also excited to freshen up our image a bit and to become more involved in community events."
Williams Realty was established in 1948 by Dorothy Williams, and ownership was transferred to Snook and Tardiff 27 years later. The Williams legacy is now being passed on to Dwyer, but clients won't need to bid farewell to Grace and Janet. They plan to continue working at Williams for a long time to come while Dwyer takes over the brokerage's day-to-day operations.
Dwyer said there was a "synergy" between her and Snook and Tardiff when the changeover decision was made.
"I was interested in taking over and they were interested in focusing more on working with their client base and not on the day to day operations," Dwyer said.
Dwyer praised her predecessors for building a business that is widely respected for its honesty, integrity and service. Williams' realtors make more transactions per employee than any other area brokerage, according to the firm.
(Continued on Next Page)
Prev Next
Vote on this Story by clicking on the Icon