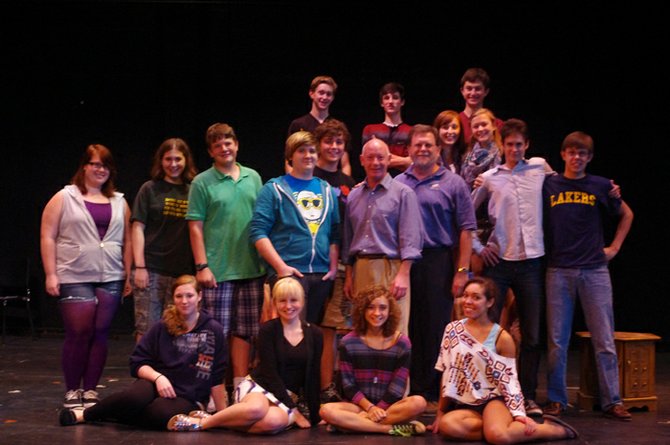 The Skaneateles High School Drama program will present the Award Winning Comedy "NOISES OFF!", Nov. 3, 4 and 5, in the Skaneateles High school Auditorium.

Audience members are able to purchase reserved tickets online by going to Showtix4u.com, or at the door of each performance. The ticket price is $8 for students and senior citizens, and $10 for adults. All seats are reserved.
"NOISES OFF!", Michael Frayn's Tony award winning, comic masterpiece is not only one play, but two. A mediocre theatre troupe is attempting to prepare for the imminent opening night, is having a difficult time, to say the least. Slamming doors, flying props, prat falls, sardines and two-story revolving sets abound as we eventually see the first act presented three times, once in each act.
Act I is midnight at the final dress rehearsal, and the company is struggling to get the drastically under-rehearsed show ready.

Act Two is a repetition of the scene previously rehearsed during an actual performance. It's one month later, but this time we experience it from backstage. The rapidly deteriorating relationships cause mass hysteria and make for some hysterical comedy both backstage and on.
By the third act, we are at the end of the plays 12-week touring run and witnessing the action from the front again.
By now the show has sublimely deconstructed into a mess of adlibbing, set mishaps and the actors seeking revenge upon each other. The more they work to control the situation the funnier and more out of control it gets.
"NOISES OFF" is written with a wit and heart that allows it to transcend its medium and become so much more than a mere farce or parody of a farce. It speaks to what we love about theatre and makes us laugh at our dramas, both onstage and off.
Vote on this Story by clicking on the Icon