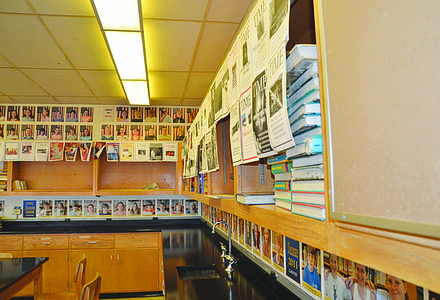 Latest blogs
Sports
Lifestyle and Entertainment
Letters to the Editor
Crime
Business
Columnists
Latest stories
Residential fire contained quickly
Campaign Against Hunger raises awareness

Slentz shares insights on status of school s buildings and opportunities to improve

Local woman celebrates 100th birthday

A chance to make a difference
Caution while driving near train tracks
Two possible sites under consideration for water tower

Spring programs announced at Baltimore Woods

Skaneateles student recently performed with the Syracuse Opera
Skaneateles to play Westhill, who upset top-seeded Grimes
In the span of less than two hours Friday night, the Skaneateles girls basketball team saw its course through the Section III Class B playoff take an unexpected turn. But it had little to do with what the no. 4 seed Lakers did by itself, knocking out no. 12 seed Bishop Ludden 55-43 in its sectional quarterfinal game, and a lot to do with what was going on in East Syracuse.

Playoff wins sets up Class B quarterfinal against Cazenovia
A Lakers boys basketball team was guaranteed to reach the March 1 Section III Class B semifinal at Onondaga Community College's Allyn Hall. Whether it's Skaneateles or Cazenovia remains an open question, but when it came down to Friday night's opening round of the sectional tournament, Skaneateles, holding the no. 5 seed, did quite well, pulling away to beat no. 12 seed Holland Patent 76-57.
Groups believes there are many factors to be considered
Engineering class explores gym closing